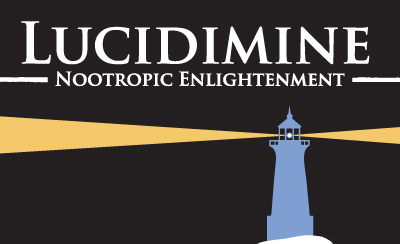 The Ultimate Lucid Dream Induction

Formula
---

The building blocks of any smart lucid dream induction program involve a little bit of dedication and perseverance. There is no pill or powder that can guarantee you results when it comes to waking-up in your dreams. The most important practices for a solid program include:

Keeping a dream journal. When this is practiced in the manner I recommend, keeping a record of each dream immediately after they occur accomplishes several things - you will become more familiar with your own, personal dream life and begin to recognize dream-signs; you will send a message to your subconscious mind that dreaming is important to you; sleep will be disrupted and this in itself can heighten REM intensity (especially when you get to the point of waking up after each REM-cycle and can report on several dreams per night. This does not have to be a daily practice fro the rest of your life - dream vividness and recall may dramatically shoot-up after only a couple of weeks of journaling.
Abstaining, at least temporarily, from substances which inhibit dreaming and dream-recall. Depending on your unique physiology, these may include things such as marijuana, alcohol, and various prescription drugs (if your doctor has prescribed you drugs make sure that it is alright to take a break - this is a serious no-no in some cases and should not be done against your doctor's recommendations). During the first few days and possibly weeks of abstinence from many drugs - especially those you feel "addicted" to - REM-rebound is likely. So, not only will you become clearer-headed as your mind regains its natural faculties, but your dreaming will become more intense than normal. While it is true that REM-rebound can be induced purposefully, such as with melatonin or 5-HTP, this is an advanced technique of lucid dream induction and should be attempted AFTER a trial with the direct stimulation that something like Lucidimine can provide.
Learn to test your state or reality by practicing use of the "critical question." Put simply, the critical-question is "Am I awake or dreaming right now?" This critical outlook is intended to carry-over into the dream state. You can set reminder-alarms on your smart phone or watch or other gadget to nudge yourself into asking the question at set or random intervals throughout the day or night, but the best times to ask yourself whether or not you are in a dream are when you are in situations which resemble dreams. To do this, you should both be familiar with what dreams are like generally and what your recent dreams are like specifically. Hint: You are rarely calm and at ease in your dreams, so why would you practice asking the critical question when you are sleepy and relaxed? Memory is state-dependent.
Lucidity in dreams is related to lucidity in your waking life. When you are goal-driven and being proactive in your daily life, taking the world head-on and "leaning into conflicts," there is likely to be a carry-over of this attitude into sleep. It is also easier to fall asleep when you feel confident about your ability to meet the challenges of each day.
Rehearse other basics of lucid dream practice such as reality testing inside of dreams (and while awake), stabilization techniques, and goal-setting for lucid dream success.
If you learn all of these techniques, have a true desire to achieve lucidity, and actually implement these methods for a few weeks or maybe even months (or years), you may still not achieve the sought-after lucid dreaming. Maybe you have tried smart-phone apps, or "dream-masks," or even taken certain nutritional supplements, still with no real success. That's where this next tool comes in. And remember, it is a tool, not an entire program. Still, I'm very excited about this...


We have put together the finest lucid dream supplement available today. This has been a mission of mine for a very long time. Lucid dreamers are able to experience a state of consciousness - well, we might as well call it a "place" - wherein the magical becomes very possible. Maybe in the future we will develop virtual reality technology which is as amazing or even surpasses lucid dreaming (or is a hybrid technology WITH lucid dreaming), but for now there is nothing that can match lucid dreaming in realistic portrayal of fully-immersive Universes where you can manipulates scenes, characters, and your own actions to such an extent. I sincerely wanted to share this gift of human capacity with people. BUT, for many people, maybe most people, it is extremely difficult to learn lucid dream induction. Life is complex. We are busy. Some people are just built in a way that makes lucidity easier for them to achieve. For me, I have always been fascinated by dreams and I have pretty good dream recall, but I am not naturally prone to lucid dreaming. My first one was a sort of gift from nature, but I had to work hard to achieve my lucid dreams over the years. The techniques discussed on this site are the best tools to employ for a well-rounded lucid dream program. If you have been using the techniques discussed here and elsewhere on the inter-webs, and still cannot complete the task of waking-up in your dreams, this may be the tool that completes your circle: Let me introduce the best and the brightest lucid dream nootropic supplement: Lucidimine.

| | | |
| --- | --- | --- |
| | Up until now, the best known supplement for helping with the achievement of lucid dreaming was Galantamine. In fact, there is an interesting product called GalantaMind by a company called Life Enhancement. GalantaMind combines galantamine with pantothenic acid (vitamin B-5) and a choline source (choline dihydrogen citrate). That is a fine product. It's expensive because galantamine is expensive - if you look you will notice there are only a few companies that use galantamine. Life Enhancement adds the B-5 because this vitamin is involved in the production of acetylcholine - the neurotransmitter which galantamine prevents your body from breaking down. The choline is added, again, because the intent of this type of supplement is to support your levels of acetyl-choline in the brain. I had very good success when using this product. Combined with dream-journaling and other techniques, I was able to attain a better-than 50% success rate on GalantaMind on nights I attempted to induce lucidity in my dreams. That is HUGE. Still, there were down-sides. Many people have an incredibly difficult time trying to fall back asleep or remain asleep when taking galantamine - it tends to make your thoughts race. Also, if I would take a large enough dose to effectively induce lucidity, I would always wake-up with a horrible headache. The choline is supposed to mitigate this side-effect, but, it didn't. The B-5 is not necessary, for one thing - we get plenty from out diet and the galantamine does not need any help in supporting high acetyl-choline levels in the brain. The resultant insomnia and headaches were enough to make me want to only use this product occasionally. And by that, I mean a few times per year. | |
In my many years of experimentation with lucid dreaming I've tried all of the better-known dream supplements:

Calea zacatechichi and xhosa root (Silene capensis) are often referred to as dream herbs, and can perhaps be of some value. I find these to be about as powerful as placebo - meaning that if you believe they work they will be statistically more effective than would a completely inert (biologically inactive) substance. Placebo is good; when the mind wants to believe something it is very adept at creating measurable results. But if placebo were all we were after, all medicine and food would be just hype, and of course there is more to science than that.
Huperzine-A, an herbal extract, is an Acetyl-Choline-Esterase-Inhibitor (AChE-I). Because Huperzine is an AChE-I and Galantamine is as well, many of us suspected that Huperzine should be similar at inducing lucidity. Turns out it isn't. Too bad because Huperzine-A is not as expensive as Galantamine and has fewer side-effects. Huperzine for some reason blocks dream recall. In fact, some people find that if you take Huperzine and Galantamine together, even the Galantamine's action on dreaming will be eliminated. Galantamine is special - not only does it prevent your own enzymes from breaking-down your acetyl-choline transmitters - it also potentiates your nicotonic receptors, and this seems to part of the magic that Galantamine provides.
Some substances temporarily reduce REM-sleep and this results in a rebound a few hours later. Melatonin seems to do this, as well as the fatty ester of tryptopahn - 5-HTP. Instigating REM-rebound is an advanced induction practice, but can be combined with the more direct-stimulation approaches.
There are many other nootropic chemicals - AKA smart-drugs - which we expected should help with inducing lucidity but it turns out they do not. At least, for most people. On my quest to develop the most advanced lucid dream induction supplement I experimented with and researched many nootropic chemicals. Along the way I developed great day-time formulas before finding the right combination for dream lucidity.

---
OK, So What Makes Lucidimine So Special?

I believe in keeping things as simple as possible. First, you may have to try a thousand different combinations to figure out what could work in life, but then perfection comes down to whittling away the extraneous until you are left with only what actually worked, and nothing else.

I've seen dream formulas with way too many ingredients. Not only are some supplements counter-active to each other, but if you are including what isn't needed that is taking space away from the valuable components. Lucidimine is simple, but this simplicity came from A LOT of work.


Of course, we include Galantamine. There are 6mg of Galantamine in each capsule. This is enough to work for most people, but not too much if you are overly-sensitive.
There are no B-Vitamins. They are not needed. But there is choline. Actually, we've included three types of choline. Choline bitartrate for starters. But then we also added Alpha-GPC and CDP-Choline. GPC and CDP choline are the most expensive cholines in the market and each form of choline in this formula supports your brain in different ways. If you already know about nootropic chemicals, having these together is sort of a big deal. And very rare. And up till now, nobody has a product with Galantamine, AND Alpha-GPC, AND CDP-Choline.

One more ingredient. We needed something that took the bite out of the Galantamine without suppressing dream recall. Actually, I had a few goals in mind for Lucidimine and they seemed to be at odds with one another. I wanted a supplement that would be better than anything else for lucid dream induction but could ALSO be used as an incredible daytime nootropic. I wanted the REM support of Galantamine without the sleep disruption and headaches. The final ingredient had to be both calming and memory-enhancing. Hm? What to use? I thought about small amounts of melatonin but that interferes with dream recall, at least in any amount that would buffer the Galantamine's insomnia effect. And then I tried a new combination. Why is tea both relaxing and stimulating at the same time? Yes - l-Theanine. The amino acid responsible for the huge difference between tea leaves and coffee beans. Don't get me wrong, I love coffee. But sometimes you don't want the jitters that high levels of caffeine can give you - if it isn't accompanied by Theanine. So that was it. We ran trials and it worked. Very well.

---
---
On nights in which you wish to attempt lucid dream induction, manipulate your REM-cycles with the use of an alarm. In addition to the practice of dream-journaling, instigating sleep disruptions by using an alarm can heighten the vividness and density of your dream episodes. It is best if the alarm is short, and just attention-getting enough to wake you up briefly and does not require for you to shut it off (the alarm should go off on its own after a second or two) - unless you are sitting-up to record a recent dream you would be best-off to not move a muscle, not even your eyelids. This is the most direct method for entering into a Waking-Induced-Lucid-Dream (WILD). Disrupting sleep in this way, especially near the last couple of hours of sleep, will urge your sleep-regulating systems to preserve more REM-sleep and also to increase the activation of dreaming because the disruptions are perceived as a need to be more alert/vigilant (in our ancient environment, waking-up like this likely meant a threat was present in the environment...to understand the importance of this, read about a main reason why we dream).

---
The Rest of The Luciminal Team


---