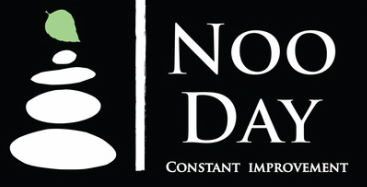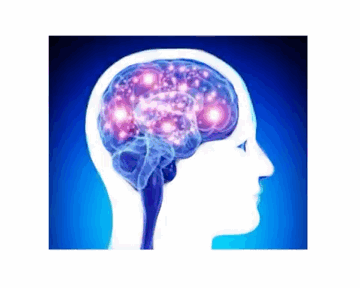 ---
Sulbutiamine

Sulbutiamine is derived from thiamine (that's just the name for Vitamin B1). Usually B1 is in the form of thiamine hydrochloride, a water-soluble molecule; Sulbutiamine in contrast is a fat-soluble Vitamin B1.

The B Vitamins are a related family several distinct vitamins involved in many operations of the body's metabolism, and the benefits of B vitamins range from energy production and DNA repair to wound healing and maintaining a healthy heart.

What is Vitamin B1 for? Like other B Vitamins, thiamine (also called thiamin) is important in the body's regulation of stress and strengthening the immune system. Thiamine is particularly important in its role with converting carbohydrates into energy, and a diet high in sugars requires more B1. Although severe deficiencies are rare in developed countries, alcoholics have an impaired ability to absorbed thiamine and can develop symptoms of beriberi - a disease usually relegated to undeveloped countries marked by fatigue, nerve damage, and general weakness. Other severe deficiencies of B1 can lead to Wernicke's disease (vestibular and ocular malfunctioning) and/or Korsakoff syndrome (a type of psychosis).

The effects of Vitamin B1 supplementation can go beyond the standard minimum recommended dose (which is merely the amount needed to avoid disease). Because Sulbutiamine is lipophilic - fat soluble - it more readily crosses the blood-brain barrier than water-soluble thiamine, and is used to improve memory and to overcome fearfulness and help treat those suffering from shyness and depression. It is even used to treat erectile dysfunction that originates from psychogenic sources. Sulbutiamine dosage at therapeutic levels have shown few adverse effects. Sulbutiamine side effects have been limited to a mild agitation in a few elderly patients and a mild skin allergy (skin allergies almost always come up as a possible side-effect when enough people have reported back on a drug or supplement).
---
NAL-Tyrosine

N-Acetyl-L-Tyrosine is a more bio-available form of the amino acid Tyrosine. As an amino tyrosine is used to synthesize proteins. Tyrosine is a precursor to the neurotransmitter Dopamine and further down the line, Epinephrine (Adrenaline). Thyroid hormones are also derived from Tyrosine, as is the pigment melanin. Amino acids source from high protein foods in the diet, and supplemental sources of particular amino acids - like Tyrosine - can offer specific enhancements.

What is L-Tyrosine for? Effects of L-Tyrosine include mood enhancement when an animal is under stress. When faced with tough conditions, including fatigue, cold, bereavement, sleep deprivation and extended work, studied animals given Tyrosine have maintained weight and shown improvements in physical and cognitive performance compared to controls. Tyrosine side effects are rarely reported, but people with overactive thyroids should be cautious when taking excessive amounts.

L-Tyrosine vs N-Acetyl-L-Tyrosine: Many users find that NALT gives them a more pronounced euphoria and "emotional intelligence" effect at an N-Acetyl-L-Tyrosine dosage equal to a typical Tyrosine dosage.
---
Choline

Choline is a raw material involved in the production of Acetylcholine - one of the principal neurotransmitters involved in cognition and memory. When taking supplements or stacks which act on this important neurotransmitter, it is important to replenish the body's stores of this building-block. It has long been known that taking choline along with a racetam increases the efficacy of the Racetam and helps to avoid a foggy or cloudy-headedness as the nootropics use up your brain juices.
---
Aniracetam

Although Piracetam ushered in the age of nootropics, since its discovery other molecules in the racetam family have been developed. Piracetam and Aniracetam, and other racetams, increase one's ability to learn and think clearly, with more focus and ability to stay on task. Comparing Piracetam vs Aniracetam, the latter is purported to exhibit greater strength at much lower doses, in part because it is fat soluble (unlike Piracetam). When used alone, a useful Piracetam dose is typically upwards of 4-grams, while an Aniracetam dose (when used alone) can be as small as 750mg. Aniracetam vs Oxiracetam: While an Oxiracetam dose (by weight) is roughly twice as potent as Piracetam, Aniracetam is about 6- to 8-times "stronger."

Aniracetam effects: In a web of false promises, Aniracetam is considered to be one of the nootropics that work. Many users report increased verbal and linguistic fluency/functioning. In animal studies anxiolytic (anti-anxiety) effects have been confirmed with the administration of Aniracetam. When looking at an Aniracetam review, users tend to report sensory amplification - enhanced colors and sounds, and a non-speedy mild stimulation, especially involving motivation. Aniracetam experiences also include improved memory retention, creative faculties, and a heightened ability to work with abstract concepts.

Aniracetam side effects, like Piracetam side effects, may include a fogged-up mind which is usually alleviated by taking it in combination with choline. Of all the different classes of nootropic supplements, the racetams are considered the most benign and are said to increase in effectiveness over time and to be truly healthy for the brain.
---
Noopept

Here is the star of the show: Noopept. Like Aniracetam, Noopept is an ethyl ester, or fatty ester, and is much more able to be absorbed by the body and cross the bloodbrain barrier than Piracetam, so when considering Noopept or Piracetam, go with the former. Part of the racetam family, Noopept is becoming one of the most popular nootropics, and the tiny Noopept dose needed to elicit an effect makes Noopept the most powerful racetam. Noopept dosing is so small that when taken alone a milligram scale is needed to measure an appropriate amount. Although experiences are subjective when it comes to "mind drugs," Noopept is touted as one of the nootropics that work, is among the safe nootropics and is a legal nootropic (all important considerations when choosing the best stack).

Does Noopept work? Check out Noopept reviews and all the claims of it being one of the best cognitive enhancers. Nootropic effects stated include expanded memory and improved learning capacity with better recall. These benefits may include better encoding - the process by which information that enters the mind is transformed into bits for long-term storage. Animal studies show Noopept to be neuroprotective as an antioxidant and even to increase levels of Nerve Growth Factor (NGF) and Brain-Derived Neurotophic Factor (BDNF) - chemicals which are needed to signal the growth of dendritic arms and spines on neurons (the physical underpinnings of mental connections).

Users are finding they get best results when combining racetams, because each has a slightly different action and they have a synergistic affect on each other. Rather than ask "what's better, Aniracetam vs Noopept?," you would want to combine Noopept and Aniracetam.
---
---
---
The Rest of The Luciminal Team


---