---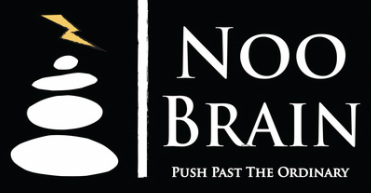 A nootropic formula designed to support multiple neurotransmitter circuits and
enhance memory, confidence, and competence.





Mucuna pruriens supplies natural l-Dopa for improved mood and sense of well-being, as

Huperzine-A and Alpha-GPC support memory and cognition by supporting cholinergic neural pathways, while


Choline replenishes acetylcholine levels, and

Vinpocetine improves blood-flow to and within the brain - shuttling the ingredients into the head and pushing them into position to do their work
---
Mucuna pruriens


What is Mucuna?
Mucuna pruriens is a rainforest medicinal plant with a long history of use by humans indigenous to the tropical regions it grows in...now adopted by Western culture for its efficacy as an herbal remedy. Traditionally, the seeds have been eaten to counteract snakebite venom and the leaves have been smoked or otherwise prepared, often as what we would consider a sort of coffee substitute. Mucuna is a natural source of L-Dopamine (levodapa). Found in India, the Caribbean, and Africa, M.pruriens pods are covered in orange hairs and cause extreme itchiness if these hairs are touched. To be useful for medicinal purposes, because raw material from the plant are toxic, Mucuna material needs to be processed. The mature seeds may also contain trace amounts of serotonin and DMT.

Benefits of Mucuna pruriens (also known as Velvet Been, Cowhage, or Cowitch) include mood support -when taking Mucuna dopamine levels are raised. Mucuna is consumed by people to raise their sense of well-being. Mucuna is also popularly used as a supplement to support healthy testosterone levels in both men and women.

Mucuna pruriens reviews on the web show that many people are using this supplement successfully to increase energy (without jitterness) and focus, mood enhancement, strength increase, and as an aphrodisiac.

---
Choline
Choline is an essential nutrient related to the B Vitamins and must be obtained through the diet (cannot be synthesized from other material). Choline is a component in cell membranes and is necessary as a building block for acetylcholine synthesis. Choline deficiency can lead to liver damage and neurological problems. Dietary choline is especially important for athletes and pregnant women to support proper fetal development. Choline in eggs is an important source of this nutrient and often missed-out on due to general confusion about cholesterol. Other foods with choline (in quantity descending order) include lecithin, liver, codfish, chicken, milk, cauliflower, and spinach.

What is choline bitartrate? As a nootropic supplement, choline bitartrate has been used the longest among the various forms of choline now on the market. ALthough it is frequently repeated that bitartrate - being water soluble - is not as well absorbed as the newer, fat-soluble version of choline such as Alpha GPC and CDP choline, bitartrate should not be written off. Bitartrate is time-tested; when combining choline with Piracetam (the oldest and most used nootropic) the synergistic efect has been noticed and duplicated for years and newer versions of choline cannot take that away. Besides, when it comes to multiple forms of a substance, such as choline bitartrate and Alpha GPC, you can take BOTH.

Benefits of choline include brain health (both protective and nootropic), liver health (prevent fatty liver syndrome), athletic performance (your muscles need acetylcholine to "fire"), and inflammation reduction (choline seems to degrade homocysteine). Choline dosage depends on several factors: How much choline you are getting from your diet, how hard you have been using your brain and muscles (or will be), and what other supplements you are taking. For instance, when people combine choline with racetams like Piracetam to mitigate against the "brain-fog" that these can give you when you come-down, your Piracetam dosage would affect how much choline you should use. Because people need to take large amounts of Piracetam to receive benefit, they would take large amounts of choline. With the newer racetams, less choline is needed.
---
Huperzine-A

Huperzine-A is an acetylcholinesterase inhibitor (ACE-I) derived from the Huperzia serrata plant. ACE-I's work by slowing down the rate by which enzymes break-down acetylcholine, in effect leaving you with more of this neurotransmitter (which is important in cognition, memory, and motor behavior). ACE-I's, including Huperzine-A are being used to treat Alzheimer's and have also been shown to help improve adolescents with memory problems. In the nootropic community, Huperzine is used as an increasingly popular cognitive enhancer. It's action as a brain protector has been shown in clinical trials to be as effective as other drugs while Huperzine-A has fewer side effects. Possible side effects of Huperzine-A include hyperactivity, stomach pain, itchiness, and a tightness in the chest, although many people report Huperzine-A benefits, while side effects are rare and the supplement is well tolerated. Drug interact warnings say to be cautious when combining Huperzine-A with allergy medicines that "dry" the body because these are anti-cholinergic and would work in opposition; and prescriptions which also act on increasing cholinergic levels are of concern because there is an upper-limit to how much you want to raise any levels of a neurotransmitter.

Users who write a Huperzine-A review seem to give mostly positive reports about this supplement, more-so than for many other ingredients out there. The effects on cognition, including better ability to focus, improve with continued use.
---
Alpha-GPC

The most commonly used choline supplements today are choline bitartrate, CDP choline, and Alpha GPC choline. GPC choline is gaining in popularity because it easily crosses the blood-brain barrier. Benefits of choline supplements differ somewhat depending on what form the choline comes from, but in the end they are all taken to improve thought and memory. When comparing regular choline (bitartrate) vs. Alpha GPC, people often find that they need less GPC to achieve the desired effects (but the price is greater).

What is Alpha GPC? GPC is derived from soy lecithin, and like other sources of choline is used to enhance learning and memory, but GPC is also a protective agent for cell membranes and may boost growth hormone (GH) production - of interest to both those seeking nootropic effects and for athletes alike. GPC is even prescribed in Europe for Alzheimer's disease and dementia. GPC health benefits are still being explored.

Supplement side effects: Alpha GPC side effects are rare but like any acetylcholine booster, acetylcholine brain levels when raised too high can potentially cause headaches. If taken at the same time as opposing-acting supplements or medicines, such as those which increase GABA levels, the effecst may cancel each other out or cause a complication.
---
Vinpocetine is derived from vincamine, an extract from the periwinkle plant. Vinpocetine is used to increase cerebral blood flow, and this increased blood flow to the brain brings with it oxygen and nutrients. Vinpocetine effects are generally found to be more beneficial than from ginkgo biloba. Although not as potent as yohimbine at promoting blood flow to the extremities and brain, vinpocetine side effects are much rarer.

When a person says "I have brain fog" this is sometimes due to a thyroid and brain loop issue where a hypoactive thyroid is not producing a strong signal to send blood to the brain. People are beginning to use vinpocetine to remedy the effects of a sluggish thyroid. Athletes have been using vinpocetine as a vasodialator. Vinpocetine also shows anti-inflammatory action and may protect against neuro-inflamation. Vinpocetine is generally well tolerated and no serious adverse reactions have been reported from its use. Huperzine-A benefits may be enhanced, as well as other nootropic substances, by combining them with vinpocetine as it helps shuttle nutrients into the brain by way of enhanced blood flow.
---
---
---
---
The Rest of The Luciminal Team


---