---
These are the Luciminal Nootropics formulas:

Click any Formula to Read More
Only available through our online store location at Luciminal.com
NOO DAY

is the perfect stack for the nootropic aficionado. Combine these two powerful racetams -

NOOPEPT

and

ANIRACETAM

- with

CHOLINE

and

SULBUTIAMINE

, and what you have is a supreme nootropic formula. All the best. None of the rest. Like it says on the bottle, this is a tool for the indefatigable creators striving for

CONSTANT IMPROVEMENT.

LUCIDIMINE

is a very special supplement. A little more expensive than the other Lucimiminal Nootropics formulas because it incorporates very expensive ingredients. Not only is Lucidimine effective during the day (if you don't mind feeling

pushed

into gear - a bit more aggressive than most noots), but it is also the most advanced

lucid dreaming

supplement available. If used for lucid dream induction purposes it is recommended to combine with the

Wake-Back-To-Bed method

and a sensible program.

Containing:

GALANTAMINE HBr

ALPHA-GPC

CDP-CHOLINE

L-THEANINE

There is nothing else like this available on the market.

Read HERE for more information

.
---
A Quick Thought:

It has been exciting to hear from customers that these formulas are being perceived as a value. Of course, we do not have a 100% positive feedback history. We all have neuro-chemical differences and not everyone responds the same way to any particular dietary supplement. However, we have had very few negative reports. What we do have are many repeat customers, and I consider those people as part of the Luciminal family.
​
Remember, these are non-prescription dietary supplements. Not pharmaceutical drugs. Many nootropics can be helpful for cognitive support, and should have less side-effects than more strictly regulated chemicals would, but nothing legal - nor illegal - is going to be a magic pill...not for everyone, all the time. Be realistic and follow the recommendations.
---
What are the Best Nootropic Stacks?


Over the past few decades many nutritional supplements have been touted as providing nootropic benefits. Nootropics, or

smart drugs

, are vitamins, minerals, herbal-extracts, and various chemicals which are taken to support memory, learning, mental endurance, task performance, vigilance, various cognitive abilities, working memory, and/or motivation. Nootropics work by one of several mechanism:

increasing blood-flow to the brain

increasing the production or availability of neurotransmitters
activating or suppressing particular brain circuits
affecting neurogenesis - nerve growth.


Whether looking to increase the memory or improve the memory, many people today are finding benefit from pills that make you smarter. But do mental drugs, cognitive enhancers without side-effects really exist? Have we arrived at an age of nootropy in a bottle?
Usually, to be classified as a true nootropic a chemical should act as a cognition enhancer without being physically stimulating and with minimal adverse side-effects. For this reason, many drugs which demonstrably increase a person's ability to focus on a task, but also tends to lead to addiction and withdrawal symptoms would not qualify as a nootropic. Some substances are on the borderline. The most popular drug in the world - coffee - can increase motivation, certain task performances, and alertness, but coffee and its constituent powerhouse caffeine also lead to dependence in many consumers. Further, caffeine may be viewed as having more of a "physical" action than a purely "mental" one. When seeking out smart-drugs, people are often searching for substances which enrich the cognitive spheres while having a minimal impact on the body. Consider the popular college booster Adderall. A combination of amphetamines, Adderall can certainly expand working memory and motivation in some individuals, but just as likely it will have you fixating on unimportant minutia and wasting time getting everything done except what's on your To-Do list. Besides, the come-down from strong stimulants may completely nullify any increased energy imparted while they are active.

The most well known smart drug is Piracetam. Almost universally found to be free from adverse side-effects, Piracetam is also renowned for its controversy. Some people say it improves all kinds of mental activity, from expanded working memory to increased access to old memories, to optimized learning and heightened task performance. Other people are adamant that Piracetam does nothing at all. Surely, any extravagant claims from fans of Piracetam are the result of rare and unique metabolisms, mere repeating of what others have spouted, placebo effect, or marketing ploys. But that's not the whole story. Piracetam does have demonstrable cognitive-enhancing and neuro-protective benefits, although far from magical. And while acting as a mild beneficiary to the brain when used long term, it does so in a very harmless way, especially when compared to some other substances. And as for those people who say it does absolutely nothing in the Piracetam reviews, consider the claimant's Piracetam dosage, for how long and how consistently it was taken, and how it was used. When talking about nootropic drugs, Piracetam is a starting point. It belongs to a class of chemicals known as Racetams. Those people who find benefit with Piracetam usually take around 4-grams per day and continue this for some time. It may be weeks before effects are noticeable. For this reason, taking one or two capsules per day of Piracetam is probably not sufficient. The more recent Racetams confer similar benefits as their grand-daddy - Piracetam - but at far smaller dosages and sometimes with more pronounced effect. There is Aniracetam. Noopept. Oxiracetam. So, with these new nootropics who wins between

Aniracetam vs Noopept

? Are these supplements that work? Reviews on supplements are readily available all over the web, and when it comes down to it "what is the best pill?" and "what are the best supplements?" depends on what you are trying to achieve. Some chemicals are mentally stimulating, but is the nootropic anxiety producing? Do you want focus supplements? Increased ability to retain information?

Before thinking that some capsule or pill or powder can solve all of your problems, first assess your general mental health strategy, or lack there-of. Basics first! Are you

well rested

? Do you take time to

relax and recuperate

? Are you getting lots of nutrients from the foods you eat? Although nutrition is as controversial a subject as any topic out there, any one can learn how their own body reacts to certain foods by paying attention. Is wheat horrible for you, or do you actually feel good when you eat some pasta and bread? White rice, brown rice, or no rice. Does milk make you feel bloated and gassy? What about raw milk (if it's legal where you live)? Does meat seem to give you energy or does it make you lethargic? Maybe red meat like beef and goat are your power foods. Have you considered grass-fed (pasteured) meat? Have you experimented with fermented foods? Whether its paleo, vegetarianism, veganism, this or that-ism, don't believe everything you hear. Study, and then experiment, scrutinize, and learn. And some foods are packed with amazing nutrients like Vitamin D and Creatine. Are you getting enough B Vitamins? OK, further-more, are you getting enough exercise (there is such a thing as too much also)? Do you have clear goals with a clear plan to attain them? Are you surrounded by good people? My point is, supplements are SUPPLEMENTS - they should not be the foundation of your mental (nor physical) fitness plan.

With all that said, some of us are always stretching our goals. Ambition is not a dirty word. Here is how you should frame the "goodness" of your grand ambitions: When determining how to spend your time, do you regularly reflect on the question - "How can I bring the greatest benefit to the largest number of people?" This is the

Platinum Rule

. The Golden Rule is for children, a starting point. Why would I

"Do unto others as I would have done unto me"

if those others don't want the same things as I do? That is naive and presumptuous. The Platinum Rule states

"Do unto others as THEY would have done unto themselves!"

See the difference?

I don't know exactly what you want, but I can offer you some tools to make it easier to figure out how to get what you want. After years of study and experimentation on myself and learning from others, I've determined what the best brain

stack

is. Actually, there is more than one nootropic stack to give you the edge you are looking for and it can depend on what you need to get done. It can be beneficial to alternate formulas to keep things fresh - minimizing tolerance and gain alternative perspectives through different brain-circuit activations. By combining high quality ingredients in the proper ratios, each chemically-pure extract in

Luciminal Nootropics

formulas cooperates with the others to provide

a synergy

wherein the stacked benefits are more powerful than merely taking larger quantities of any individual component.
---
What Does Luciminal Mean?
Luciminal

is a

portmanteau

, combining the words lucid and liminal. Lucid, in relation to dreaming and to thought in general, refers to being clear. Bright. Aware. Being present. Liminal means existing in two worlds at one time, or in-between two dimensions. For example, liminal creatures may be part human, part beast. Lucid Dreaming is a liminal state with characteristics of both waking and dreaming consciousness. Luciminal also brings to mind "minimal," as in "the minimal effective dose" - a statement we take to heart when it comes to training, supplementation, and life in general. More is not always better or most effective.

Lucimnal means to not only exist in two domains at once, but to bring a high level of awareness into this bridge-like state.

Being where you are now, having a vision of where you will be tomorrow, and holding a clear plan on how to get there.

When lucid in a dream you are aware of dream-generated hallucinations AND you have

access to a level of critical thinking usually reserved for waking thought. When you are lucid while awake, you feel competent and are capable of taking powerful actions and executing every baby-step necessary along the road to success. Distractions vying for your attention cannot derail you. The blueprint to your life is perceived in bold lines with day-glow script.

Luciminal is an approach to lucid living.

When you practice being more aware during the day, the partial-continuity between waking and dreaming can work to help you induce lucidity during sleep. The more proactive and cogent you are during your daily experience, the higher the probability of realizing that you can be in charge of your dream-life. Conversely, when you experience

high-level lucid dreaming

, the days, weeks, months, years, the very life that follows is filled with a sense of wonder and the question becomes ever more paramount in your mind: "What will we do now that we can do anything?!"
---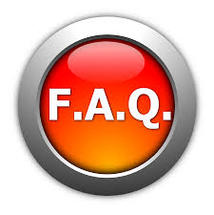 ---