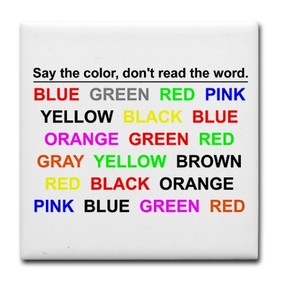 Scientific Studies On Nootropic Efficacy

---
When designing the supplement stacks which eventually manifested as the Luciminal Nootropics formulas we considered three deciding factors:
Self-experimentation (on the part of the HNIC of Luciminal Nootropics and associates/friends of LN) with many proposed nootropic substances and combinations/stacks of "brain drugs."
Carefully poring through online forums to see what individual and consensus opinions were in regards to nootropic efficacy.
Consulting scientific journals and databases, in particular PubMed and Psychinfo.

It is this third approach to choosing the ingredients for our formulas which we will discuss below. What follows are just a few examples of the studies we read when determining our stacks. This list is not meant to be exhaustive, and it should be remembered that no single study is the end-all determinant for the efficacy of a substance to elicit particular forms of mental-support.
In most cases, evidence from all three sources (self-experimentation, peer-reviewed study, forum anecdotes) reinforced one another. There are exceptions. For example, NAL-Tyrosine does not have a great deal of peer-reviewed study behind it, and yet anecdotal claims do support and warrant the inclusion of this substance in Noo Day. And then there is GABA, which scientific investigation has determined does not have the ability to permeate the Blood-Brain-Barrier; and yet, GABA does elicit a relaxation/calming effect both as described in the scientific literature and in anecdotal reports. For the most part, the ingredients and synergistic effects of Luciminal Nootropics are clear-cut. That our customers keep raving about our formulas and say that other supplements are not in the same league - well, that only makes it clearer to me every day that we are providing effective cognitive-supporting supplements to the world.
It should be understood that some of the studies cited rely on non-human animal studies and the possible significance to humans is extrapolated - this is necessary because when looking at the cellular mechanisms involved in how a chemical affects brain tissues actual brain tissues may need to be removed before/during/or after introduction of the chemical to the brain. Obviously, this is more acceptable to do with monkeys or rats than with humans (ethical considerations are another matter as relating to these creatures, but that's another discussion). Some studies look at these chemical reactions and rely on animal models while other studies look directly at cognitive performance and involve human subjects.
---
---
---
---
---