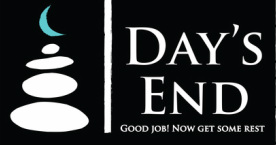 ---
It has been said that "sleep is the cousin of death." Truth is, sleep is the giver of life. Perhaps on some distant planet with two suns, where there is no such thing as night and only day exists, life on that planet evolved without the cycles of rest and activity which all organisms on Earth have. Here, in the world we know, everything that breathes sleeps. If rest and sleep are pushed aside for too long, either sleep forces itself upon the creature or the animal becomes diseased until it dies. That is an extreme event and very rare. There is a genetic, inheritable condition known as familial insomnia. With typical insomnia, the sufferer gets very little sleep, and the seep they do get it punctuated by frequent awakenings. Over time, mental and physical function degrade and the person is continuously exhausted. In contrast, those plagued by familial insomnia get zero sleep. The condition starts in the 20's and once the person is fully emerged in the disease, they remain awake for several months as their body and brain melt away from lack of recuperation, until they die. There is no known cure for this. For the majority of us, our sleep problems are of a much milder nature.

Sleep takes precedence over all other behaviors. Eventually, anyway. We can fight sleep with determination, we can take drugs that block the metabolic and neurological pathways involved in sleep-onset, but no one can stop sleep indefinitely. When the body can no longer keep sleep at bay, the conscious mind will shut down no matter what activity you are engaged in. This is true if you are sitting in a chair or driving a truck. This illustrates how important

sleep is to the body. And yet, many of us have a hard time putting our worries and concerns aside and drifting off. Whether we are internally driven to produce incessant work output, or if life seems to be getting the best of us and stress is never-ending, the calm blackness of deep sleep can become a nearly unattainable completion to the day. And while worrying in bed, "why can't I sleep!," a vicious cycle can erupt wherein not being able to fall asleep becomes one of the very cognitive worries which contributes to not being able to fall asleep.

The good news, there are various means we can employ to help with rest and sleeping. First, look at the macro: Are you getting enough exercise, or too much? Are you eating at the best times for your body to fall asleep? Some people sleep easier on a full stomach, some people need most of their food to be digested before they can sleep. Are you taking too many stimulants, including coffee and energy drinks during the day or too close to sleep? Are you taking naps that rob you of night-time sleepiness? Another common sleep-inhibitor is not letting go of daily misfortunes or concerns about the future. The mind is there to plot and plan, and yes, worry. But aloud to run unchecked, the mental noise can become too overwhelming, and we cannot hear the gentle sirens on the island of sleep wooing us to the shores of rest. To deal with common issue of not letting go of daytime concerns, try this: Write out a list of everything that is pressing in your mind, the key objectives for what you can do tomorrow to get your closer to your objectives. Take these worries out of your head and put them on paper or on a screen, and let them remain there until it is the appropriate time to deal with them. Some people do this in their mind, where they symbolically take their concerns and place them on a mental desk, and allow themselves to leave this list alone, for now. Another technique is to release the built-up nervous energy in your skeletal muscles.

You can do this while laying in bed. Starting with your feet, extend your toes and flex calves, holding the muscular contraction for five seconds and then releasing. Next, do the same with your thighs - hold for five seconds then release. Work your way through all of your major muscles: stomach, chest, back, shoulders, upper arms, forearms. Finish with a contraction of your facial muscles, then let go and relax. Although this may seem like a lot of work, it only takes a minute and can do wonders. Also, although having a good mattress is very useful, this can be expensive and you can go a long way toward better sleep by maintaining good pillows. It is easier to buy a new pillow every few months than it is to purchase a new mattress. And don't forget about the power of a dark, cool sleeping environment and how reading a book in bed can help knock you out.

When you have dealt with the basics and you are still looking for ways to sleep easier, quicker, deeper, you may want to try out nutritional supplements known to promote rest and relaxation. Herbal teas with Chamomile, Valerian, Tilia Flowers, and other time-tested botanicals work well for many people. Supplementing with Zinc and Magnesium also help some people sleep. Some turn to pharmaceutical drugs to break through the insomnia barrier, and that is a discussion to have with your doctor. Many people are coming to realize that prescription medicines come with more baggage - in the form of unwanted side effects - than they are willing to trade for the desired effects.

Luciminal Nootropics

provides a particularly useful supplemental approach to rest and relaxation by combining

Gamma-Aminoburyric Acid (GABA)

,

5-Hydroxytrptophan (5-HTP)

, and

Melatonin

.

---

GABA


GABA is a neurotransmitter inhibitory in action. In fact, it is the chief inhibitory neurotransmitter. GABA function is important for neurogenesis and neuron placement in the developing brain, and this can be viewed as excitatory, even though in the mature brain the neurotransmitter GABA has an action on ion channels which mitigates against neuronal excitability. GABA also has a mitigating effect on actions in the peripheral nervous system, including innervation into skeletal muscles and the digestive system. GABA acts as a sort of break system against other transmitters.

Now this is where things get hard to explain. GABA does not cross the blood-brain barrier. Some areas of the brain are not blocked by the blood-brain barrier, but generally, taking GABA orally should not be able to change GABA levels in the brain. So, if GABA cannot cross the blood-brain barrier, what is GABA good for? Does GABA work? Well, studies have shown that after oral administration of GABA a calming affect occurs; this orally taken GABA-brain interaction is not well understood. Does eating GABA cause a GABA release in the brain? Possibly, but all we know is that many people use GABA for relaxation and it seems to work, even despite the blood-brain barrier paradox. (There are phenylated forms of GABA such as Picamilon and Phenibut which can cross the blood-brain barrier, but the adverse reactions some people have experienced - including dependency and withdrawal symptoms - warranted against our using these substances.

)

---

5-HTP


5-HTP is a nutritional supplement taken as an anti-depressant and as a sleep aid and to reduce anxiety. 5-HTP is a metabolite of the amino acid tryptophan.

5-HTP vs Tryptophan:

5-HTP itself is not supplied in large amounts through normal diet. Rather, some dietary tryptophan is converted into 5-HTP. The reason people choose to supplement with 5-HTP is because it readily passes through the blood-brain barrier and it is transformed into Serotonin and in-turn into Melatonin.In contrast, most tryptophan is used to produce various proteins. 5-HTP is not used by the body for protein-synthesis, so it is more available for neurotransmitter production. OK, but does 5-HTP work?

5-HTP and Prozac

: Although more rigid protocols are needed, many studies have indicated that 5-HTP is an effective at treating depression as are Prozac and SSRI drugs, without as many side-effects (talk to your doctor if you are interested in this).

5-HTP and MDMA:

People who use MDMA, or Ecstasy sometimes follow-up with 5-HTP; the 5-HTP-Ecstasy relationship exists because MDMA depletes Serotonin levels and the 5-HTP should in theory replenish these. Along these indulgent lines, the 5-HTP-weed (cannabis) combination is purported to lend to an intensified euphoric experience, again, likely due to the serotonin increase. 5-HTP can also increase the intoxication of alcohol due to alcohol's action on serotonin receptors; there is also therapy to treat alcoholism with 5-HTP (the scope of which is beyond this conversation).

5-HTP vs St John Wort (SJW):

Although both have been used as alternatives to pharmaceutical drugs for depression, SJW has more contraindications (dangerous interactions with other drugs). SJW has been useful for some people in treating mild cases of depression, while at least anecdotal evidence implies that 5-HTP may be effective for more severe issues. Also, 5-HTP seems to be the supplement of choice for relaxation when compared to SJW.

The 5-HTP Half Life (how rapidly it breaks down in the body) is relatively rapid - a few hours - so if you're issue is waking up after a few hours of sleep but you do not have trouble falling asleep, taking 5-HTP alone may not be sufficient. The good news is that 5-HTP is great in combination with Melatonin...

---

Melatonin


Melatonin is a hormone involved in the complex mechanisms underlying circadian rhythm and sleep onset. Anyone claiming to know exactly how melatonin works or what the perfect dose is or when to take it as a supplement is exaggerating. What we do know about exogenous melatonin (that which is ingested and not a result of melatonin synthesis in the body) is that many people use it successfully to help with sleep. Endogenous melatonin production occurs in the pineal gland, and the cascade of events which trigger the body's manufacturing of and melatonin secretion begins when blue light waves hit special photo-receptor cells in the eyes. These photo-receptive ganglion comprise about 2-percent of all light-receptor cells in the eyes and they are not involved in primary vision. When taken orally, melatonin half-life is about 20-minutes long, and a first thought may be that this is way too short to be of much use. So, does taking melatonin work as a sleep aid?

Well, for many people, taking melatonin an hour or less before sleep is desired seems to work. Some experts will tell you this is impossible because you should need to take melatonin at least four-hours before-hand to "re-set" your internal clock. But plenty of people have seen how giving melatonin even to children,can result in sleep onset soon afterwards. The child may not understand how melatonin is supposed to work, or even that it should, and yet it does. This is beyond a placebo effect. The dosage issue is even more controversial than whether or not melatonin works. The argued "correct" amount varies from about 150-mcg (that's micro-grams) to a dozen or more milligrams (mg). Some people even attempt to use melatonin to get a buzz of sorts, even going so far as snorting melatonin, but this would be ill advised and really quite silly. Taken orally, the general consensus is that 2-3mg works best. Mind you, this is far higher an amount than your body produces during the day, even much higher than you produce at night when the sun's blue-wave light has sunk below the horizon.

What about melatonin risks? This is one substance which has proven EXTREMELY safe

and non-toxic. It would be a challenge to take too much melatonin. Is melatonin addictive? No. Can you overdose on melatonin? Not likely. Even if you took a whole bottle of melatonin pills, the melatonin itself would be relatively harmless; however, the binders and fillers (you know, the other 198mg of material in a "2mg" melatonin pill) may mess you up, medically speaking. What happens with melatonin long-term use is also not well known, but you would be hard-pressed to find any serious complaints. Not only is melatonin safe, it is actually a super healthy supplement. Turns out melatonin is one of the most powerful antioxidants, stronger than Vitamin E and much more effective than Vitamin C as a free-radical scavenger. Melatonin is especially useful as a protective agent for DNA.

Melatonin vs Valerian: Valerian root powder or tea acts on your GABA-receptors, and this herb is a fine option when looking for natural sleep aids. Like melatonin, valerian is inexpensive

and has few side effects. When it comes to most herbs, my recommendation is to take them in tea form because the amount required for biological response is relatively large.

Melatonin and Marijuana:

Studies have shown that marijuana use drastically raises melatonin levels (by several thousand percent!). This may very well be one of the reasons why regular pot smoking can leave a person lethargic. However, this melatonin raising effect of cannabis may prove extremely useful for the future of medicine. Researchers are beginning to provide evidence that cannabis and its array of molecules (not just THC) have numerous benefits when it comes to treating all sorts of diseases, from various cancers to inflammations, migraines, auto-immune diseases, intra-ocular pressure, PTSD, on and on. May turn out that these responses are in large part due to the way marijuana increases melatonin production and the known amelioration effect melatonin has on these adverse conditions.

Melatonin Dreams:

Melatonin has a REM-Suppressing effect, and you guessed it - a subsequent REM-Rebound is likely to follow. Melatonin dreams are often reported as being "stronger" than ordinary dreams, and for this reason melatonin dreaming can lead to melatonin nightmares...or, if you have become familiar with the principles taught on

The Lucid Dream Site

, melatonin lucid dreaming.
---
When GABA, 5-HTP, and Melatonin are combined, a temporary REM-Suppression occurs which results in a more pronounced REM-Rebound effect toward the morning hours of sleep (when REM-Density is already greatest). 5-HTP dreams have been described as more vivid, and can help instigate lucid dreaming, especially when coupled with Melatonin. So, in effect you get a deep Non-REM sleep during the first half of the night - with all of the physical recuperation accompanying big Delta waves - and then you get dream adventures before waking up. DAY'S END is the ultimate sleep/relaxation stack.

---
---
---
The Rest of The Luciminal Team


---