Luciminal Nootropics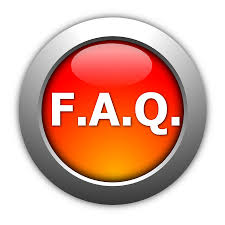 Frequently Asked Questions

---
This is probably the most FA-FAQ...

Question - How do I use Lucidimine?Answer - Lucidimine combines the AChE-I Galantamine HBr with three forms of choline and with the calming-nootropic, l-Theanine. Lucidimine was designed to support a neural chemistry with is conducive for lucid dream induction, but it has also proven to be a great daytime nootropic for many users. Not only is Lucidimine our most expensive formula (still a great value), it is also the most "aggressive" and should be used conservatively.
For daytime use as a nootropic -

Lucidimine should be first taken alone, with only one capsule, and a light meal (this may not be necessary, results may vary). Although Galantamine is in the AChE-I class of chemicals with Huperzine-A, Galantamine has unique actions (such as potentiation of nicotonic receptors) and many people find Galantamine to be a whole other animal. It is probably best to only use one capsule the first few goes and let the body adapt to processing this new chemical addition. One may be all you need. Some people prefer two, but there is a percentage of the population who are "acetylcholine/choline-sensitive" - and even one capsule may be too much (these people are very rare). Take Lucidimine about 45-minutes before engaging in intensive mental work, and cognitive support should last for 5-6 hours. Some people do take Lucidimine on a regular basis...I recommend making sure to at least take weekends off and full-weeks off every other month.

For using Lucidmine to support LUCID DREAM induction -

This was the primary mission of Luciminal Nootropics: To develop and offer the premier lucid dream induction supplement at the best value-price. Although I do believe we (or

you

) will develop an even better formula, this is in my opinion the finest available...for most people.

This is how to use Lucidimine for LD-Induction:1.

I recommend you

use Lucidimine in conjunction with the Wake Back to Bed method...

however, we do not all have the same neuro-chemistries and we have received reports back that some users take Lucidimine before first going to bed at night and receive "dream support." Why do I keep using the word

support

? Because...no pill can GIVE YOU a lucid dream. If it was

that

easy and I sold

that

pill I would be so rich that I'd be typing this via voice-command from zero-gravity somewhere above the Earth. What Lucidimine

can do

is optimize the cholinergic pathways underlying REM-sleep in order to instigate "denser/stronger" REM, while simultaneously fueling the circuits underlying rational/waking-like thought, with a smaller likelihood of running into the insomnia typical after taking Galantamine supps.

2.

If you have not developed the skills necessary to be an accomplished lucid dreamer, simply optimizing your neuro-chemistry in this way is no guarantee of success. You should develop the ability (at least for short bursts of time, like a week or two) to

recall and record 4, 5, or more dreams per night before attempting lucidity

(this is in my opinion and not a hard rule)...again, this does not have to be forever, and it is much easier to recall dreams when using a dream journal.

3. Along with FIRST developing strong dream recall before seeking nootropic supplement support,

rehearse and hone-in other lucidity pre-reqs like dream-sign recognition, stabilization techniques, goals/objective-setting.

I don't think it is best to look for the

one thing

that will bring instant lucidity success. Leverage your efforts by combining techniques. Once everything else is dialed in (and it DOES take effort for most people),

then

Lucidimine may be the missing piece to your puzzle. Of course, some people hit success without all of this preparation, but if you aren't seeing the results you'd like to, do something else!

4.

Do NOT take Lucidimine every night!

Here's my thinking...most people cannot sleep-in more than one or two days per week (traditionally, Saturday and Sunday). It is best to exhaust the work-week, and on mornings-off you can focus your lucidity efforts. Consider your sleeping environment - is it nice and dark and cool and free from distractions (remember: One person's noise is another person's ambient soother)? If you're sharing a bed with a human and/or dog/cat, can you work around their movements and schedule? No need nor benefit to over-taking this supplement, especially if you are not prepared in the ways discussed above. There has always been talk about the tolerance/build-up of Galantamine, but the science is not straight-forward on this and if following my recs., this should not be an issue.

5. Do not combine Ludicimine with other supps. when attempting lucidity.

Do not take racetams the day before taking Lucidimine for induction, including our Noo Day formula, or any piracetam or relative...these tend to inhibit REM-sleep for up to and beyond 24-hours after ingestion. Again, some people report lucidity-support from Noo Day, but this is the exception. Originally, I was aiming for a three-part supplement approach; one formula would be taken at night a few hours before bed to instigate a REM-inhibition with later REM-rebound, one formula to take during peak-REM about 2-hours before final morning awakening, and a next-day formula to "refresh" the mind...this can be achieved by taking, respectively, Noo Brain (or Day's End), Lucidimine, and the Noo Day. Another company takes the first two parts of such an approach -

Dream Leaf

- we are not affiliated but I am all for having alternatives and choices; I have also read on posts that some people prefer one of these for lucidity support, while some people prefer the other.

6. I may have left out your Lucidimine question...

go ahead and

ask me

.
---
Question - What should I expect to feel after taking these formulas?
Answer -
I've got to say, we have received almost all positive feedback from our users. This is remarkable to me because it has been my experience that people tend to contact you to complain - if things are going good, they don't feel the need to say anything. You know how teachers may call a parent to tell them that their child is having difficulties or acting out? Imagine if a teacher were to call a parent and just say "Hello Mr. or Mrs. Jones, wanted to let you know that little Jimmy is doing great again and having no difficulties. A real joy in the classroom. Thanks, talk to you soon!" But that is not our norm. That is why I love to hear people contact us about the benefits they are receiving from our formulas. Of course, we only hear from a percentage of customers and it is very possible that those we do get feedback from are not typical. As to what to expect, consider these first:
What is your mental state like normally. How clear or foggy is your thinking? How strong is your memory and cognition? How well are your taking care of yourself - optimizing your lifestyle?


What are your expectations regarding nootropics? If you saw the movie Limitless and you are searching for the mythical NZT-48 pill, well, there is no such thing. That isn't to say that our formulas aren't genuinely capable of offering real cognitive support; some customers say things like:



"Noo Brain has been life-changing."


"Lucidimine has made my work quality jump up to a level where co-workers are commenting."


Noo Day - "Wow! This stuff is strong."


Day's End - "So good. Wish I had an endless supply."


And every now and then, a customer contacts us and is either underwhelmed or is experiencing unwanted effects. Most likely, these result from taking too little or too much too soon of a formula, but I am certain that some people - given our unique make-ups - are not going to be great candidates for receiving cognitive support from one or more of our stacks. Usually, it has proven sufficient in these rare cases for the person to either
up
their intake (if not "feeling anything") or stop taking that supplement for a few days, and then resume slowly while avoiding other concomitant supplementation (if they had experienced a headache). I truly feel bad on those few occasions that a customer has contacted us describing anything less than great results, because all I want to do is provide a high-value service. Then I remember that with so much variety in how people live and how their bodies function, we cannot expect to hit the mark 100% of the time.
So, how should our supplements make you feel? Well, let's break each one down:
The Noo Day is typically experienced as a mild euphoria behind a clear-headedness, with a fresh perspective which makes it seem as if you are looking at the world anew. If any of our formulas do not seem to kick-in during the first use, this is the most likely one - racetams become more effective over time. Once the mind accepts this formula (which will be the first time for most people) it is very possible that you will be able to access and combine mental compartments which were previously hard to reach and/or meld together.


The Noo Brain formula is especially suited for analytical, linear-type thought. Memorizing facts and data. Recalling specific, concrete memories. Both Noo Day and Noo Brain are designed to instill a sense of well-being, but the Noo Brain specifically supplies a source of dopamine with its inclusion of Mucuna pruriens, and is more likely to leave a noticeable smile on your face. The Noo Brain is also more likely to be over-stimulating to the brain if you overdo it because of the higher choline levels and Vinpocetine improving blood flow to the brain, so go easy on your dose.


Lucidimine is the most powerful Luciminal formula and, quite frankly, was THE formula I had in mind when forming Luciminal Nootropics - it just took the longest to develop. I originally began experimenting with Galantamine for lucid dream induction many years ago, and found that when taken at the right time (after 6-hours of rest and then returning back to sleep) it was the single most reliable tool for lucid dream induction (when combined with a complete lucidity program). What was also remarkable was how the cognitive super-boost continued for several hours after awakening. One capsule of Lucidimine - with its eclectic blend of the most expensive nootropic chemicals - can change what you thought your mind was capable of. The issue with Galantamine was always that it was just "too much," and the roaring fast mental prowess it provided either bordered on a migraine or actually spilled over into such. So, Lucidimine adds in a generous quantity of l-Theanine to smooth out the otherwise harsh Galantamine effects. Some users may be able to tolerate and benefit from more than one capsule, but always aim for the "minimum effective dose."


---
Question - Will I feel immediate effects?

Answer - Probably; well, once the supplements have begun to digest. A smaller percentage of people will require a short time for their bodies to properly recognize some supplements, and after this period will more easily be able to metabolize the ingredients and receive full effects - this may have to do with an epigenetic response (for some people, for some substances, genes have to be "switched on" once a chemical becomes present). Also, each individual will have their own unique "tolerance" or affinity for a particular chemical/nootropic. Generally though, most of us have similar physiologies and respond in similar ways to the majority of chemicals/foods (if this were not the case, medical science wouldn't have a clue how to treat any disease).


The aim with nootropics is to find your own "minimum effective dose;" more is not always better. And, you should always begin with one capsule of any formula and take any new supplement ALONE, without combining it with other nootropics (if possible, do not take in conjunction with any vitamins or supplements beyond normal food). Noo Day will likely have an immediately noticeable effect, not only on cognition but also on well-being (thanks to the Sulbutiamine). Similarly, Noo Brain may provide a slight euphoria because of the Mucuna pruriens - a natural source of l-dopamine (a "feel good" neurotransmitter). The Noo Day, in particular, will likely increase in benefit over time, because that is the reported nature of racetams. If you are using the Day's End formula for rest/sleep, definitely begin with only one capsule - that is probably all you will need to help attain drowsiness within an hour and enter an easy slumber. Then there is the Lucidimine formula - this contains the powerful AChE-I Galantamine HBr, and special caution should be minded with this nootropic; Lucidimine combines Galantamine (and several choline sources) with l-Theanine to help balance-out the robust nature of this nootropic, and the effects will likely be more apparent on the very first use as compared to our other formulas. The stronger a nootropic effect, the more careful you should be and respectful of what these supplements can do. Remember, there is a sluggish brain, and there is a more awakened brain, but too much "up" will lead to a headachey brain. If you do ever experience any adverse or unwanted reaction to a supplement, discontinue use for a few days and if you do return, lower the quantities (if you had been taking more than one capsule). All Luciminal Nootropics are designed to be safe and well tolerated by the majority of people - with that said, there will likely be outliers whom are either overly sensitive or overly resistant as compared to the average user. Start slow and work your way up, and do not take any supplement every day.


---
Question - What is the best time to take Luciminal formulas?

Answer - Take about 1-hour before engaging in whatever task you intend to get mental support for. Depending on your mental chemistry (and this can even change from day to day) you may need 1 to 3 capsules but always start with one a few times to make sure you respond well - and as with anything, you want to aim for the "minimum effective dose;" more is not always better.


Time of day depends on what you are doing, and it is not uncommon to take one morning dose and one in the afternoon. Also, because this is a racetam-based nootropic, the efficacy will increase over time and will usually boost most other supplements (although be careful if combining with other cholines or acetylcholine-supporting supplements (again, there can be too much of a good thing).


Remember that most nootropics last roughly half-a-day and that if taken too late can interfere with sleep. You may find that taking your capsules early in the day is best for your needs or that you would rather wait until midday; it all depends on your needs. Or, there is the split-day approach, such as taking Noo Day in the early morning and Noo Brain at noon. If you drink coffee, butter-coffee is a great combination with Noo Day because this formula should be taken along with a fat source - this makes for a great combination to start your day off. We also recommend eating at least a light meal with the Noo Brain and Lucidimine formulas, and the Day's End should be taken 2-3 hours after dinner or 1-hour before bed (or before a safe time for deep relaxation).


---
Question -
Is it alright to take Luciminal formulas with other supplements/drugs?
Answer -
It is always recommended to begin taking Luciminal Nootropics formulas alone to gauge how they react with your physiology, at least for the first few uses - and to always begin with one capsule. Combining Noo Day with Noo Brain is a possibility but may prove to be overkill for individuals who are highly sensitive to choline - a more prudent aproach would be to alternate between formulas on different days. You may experiment with combining our formulas with other supplements/brands, but it would be difficult to compare every possible combination here.
Remember - if you have any health problems or are taking medications, make sure to consult with your health care practitioner to see if there are any contraindications to taking our formulas along with your medicines. It is possible that your doctor will not be familiar with some of our ingredients, and ofr that reason I would recommend doing some research on your own. And don't necessarily believe the first thing you see on the web!
Personally, I often take Noo Day with Armodafinil (as do some customers), but that is a prescription drug and beyond the scope of what I can recommend. Noo Day is a nootropic - not a stimulant - so if you are also looking for a physical boost it is fine to take Noo Day with coffee (I drink coffee with butter, so that takes care of the fat you would want to take in conjunction with the stack).
It is important to not get carried away with your supplement collection - don't become like me 15-years ago with cupboards full of supplement bottles. If you are taking a zillion things at once how will you determine which is doing what? Our stacks are rather comprehensive. We offer several different formulas because: a. Some people just respond better to one over the other, and b. It is wise to cycle between supplements; keep the mind fresh with rotating regimens (AND TAKE BREAKS!). Don't forget the basics: Eat a diet that keeps you energized and at a healthy weight; get enough rest to recuperate from your hard-working days; exercise (for performance, not vanity); use your supplements as SUPPLEMENTS!
---
Question - OK, if nootropics are proven effective, why aren't they used as medical treatments or prescribed by doctors?

Answer - First off - some are. For example, Galantamine is used to support memory in those suffering from Alzheimer's disease and slow-down the inevitable deterioration of brain functioning. The thing is, medicine in the US is intended to treat disease, not to optimize performance in the absence of a recognized disorder. Therefor, if someone has been diagnosed with ADHD they may be prescribed a drug, but if an otherwise healthy individual wants a chemical to help them study or work more efficiently they would be hard-pressed to get a doctor's 'script. Some countries are more attuned to a nootropic-friendly culture, and racetams like Noopept and piracetam and various other "smart-drugs" are not considered so fringe. In the mean-time, we should just be thankful that nootropic supplements are easily available and rather affordable - if they were classified as pharmaceuticals they would cost many times what they do now. And of course, there are strictly prescription based "drugs" which are classified as disorder-treatments but are often used off-label as cognitive enhancers (I'm thinking of things like Adderall and my favorite - Armodafinil).


---
Question - If these supplements are so great, why might I need to take more than one capsule at a time?

Answer - When designing the formulas for Luciminal Nootropics, we used stacks (combinations of herbal extracts and other supplements) that have already been "field-tested" by students, business-persons, and "mind-hackers." We didn't randomly mix chemicals together, and we didn't choose ingredients based on what is hot or popular today but may turn out to be a dud tomorrow. Ratios of ingredients were determined based on how the individual components interact with one another, considering the intended outcome (i.e., creative thinking & problem solving for Noo Day). Using these specific ingredient ratios - and notice that we do not use "proprietary blends," which usually means adding in a lot of the cheapest, least effective ingredients and little of the good stuff - we can only fit so much powder into each capsule. Capsule size was chosen to be comfortable when swallowing - no "horse pills." However, do not assume that one capsule of any particular Luciminal formula will not be sufficient for your needs. Always start with one capsule, and use only one capsule for your first few experiences with that formula. Your brain-chemistry can shift from day to day depending on several factors, and your brain may also take some time to "recognize" and adjust to the nootropics. It is more likely that you will experience cognitive support from a Luciminal formula on the very first use. Once you are familiar with how one capsule reacts with your mental chemistry, and you are comfortable with this or you desire a heightened effect, then you may experiment with a larger intake, always going up in increments gradually. Each person has a different physiology - some will metabolize certain chemicals faster than other people, some need more cognitive support than other people, some are naturally more sensitive or tolerant/resistant to particular ingredients. Aim to discover the "minimum effective dose" for your own needs. More is not always better.
---
Question - How much are Customs fees for packages sent to My country?Answer -
There are vastly different rules for additional fees when receiving parcels in one country from another country. For Luciminal Nootropics orders within the US there is no shipping fee from the buyer (we handle that). However, orders from outside of the US do have to pay for shipping, unfortunately. We use USPS First-Class International, the most affordable option. Generally, most nations do charge a customs fee when the order is above a certain price; some nations charge a tax for any parcel originating from outside of the country. Please check with your local post office to determine what the rules are for customs fees and taxes. (
All orders being sent to locations outside of the US need to be placed on eBay.
)
---
Question - If nootropics are so great, where is the scientific evidence?
Answer -
There is a ton of it. Some is based on animal studies (certain directions of investigation are unethical to do with human participants). Some studies are conducted with humans.
Check it out here.
---
Question - Does taking NOO DAY have any adverse effects when taking Lucidimine for lucid dream purposes?

Answer - Although there are not any rigorous studies looking at this specific question, several experienced lucid dreamers (myself included) have found that the racetam family of nootropics actually inhibit dream recall and are not suitable for lucid dreaming activity. It is very possible that this is not the case for everyone, but seems to stick as a general rule. Noo Day contains two racetams - Noopept and Aniracetam - and I would not recommend taking Noo Day with Lucidimine for lucid dream induction (I recommend against using Noo Day the day BEFORE attempting lucid induction, as well).

Noo Day IS great for taking the morning after (with food/fat) using Lucidimine because it may reduce the likelihood of building-up a tolerance to Lucidimine and may help to "reset" the brain for the day ahead. Noo Brain, on the other hand, may help with lucidity induction if taken 4-5 hours before going to sleep (this would work based on REM-rebound, not direct activation of REM-Sleep circuitry).

During the day - for general cognitive support - you could experiment with taking Lucidimine and Noo Day together, but as always only do so after trying each separately.