| | | |
| --- | --- | --- |
| | Number-One Characteristic of Lucid Dreamers | |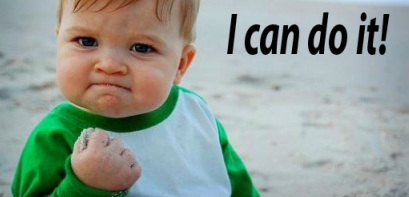 Locus Of Control (LOC)

What are the characteristics which describe the typical lucid dreamer? This question has been thrown around for years because it is assumed that if there were specific traits correlated with lucidity success, perhaps we could learn to emulate these.

The common attribute I've seen the most in the past was always "a strong sense of direction." Basically, it was said that if you were good at navigation then your likelihood of lucidity would be greater. This may be true. Being a competent navigator implies an ability to understand where we are, where we want to go, and a route to get there. So, either I was an outlier - an atypical case - or having a strong "sense of direction" is not necessary for lucidity...before Google Maps I had the WORST sense of direction. And yet, I more or less mastered lucid dream induction.

We may be tempted to think of that navigation sense metaphorically. However, I seem to navigate through life quite well. I know where I've been, where I am, and especially where I am going. And we have all met people who have difficulty ingraining driving directions yet manage Life just fine. Intelligence is rarely, if ever, an across-the-board phenomena...few people are really great at everything. Those people who are expert at many varied domains are called polymaths, but even polymaths will lack in this or that mental ability. Point being: You can be a powerful lucid dreamer even if you cannot remember how exactly to get from point A to point B in a car. What then, is a more reliable trait for lucid dreamers?

Actually, let me be clear about what a trait is. Traits are long-term personality characteristics. For instance, we can say that "Jimmy is always so energetic." We don't mean that Jimmy never gets tired or never needs rest; we are simply claiming that it is usual for Jimmy to be more active than the "average" person. Traits can be contrasted with states. A state is a temporary mental condition. No matter where we are starting from, we can learn to adjust our state. We can learn techniques which temporarily up our energy levels, or which help us relax, or make us feel more resourceful and motivated. Traits are considered to be a part of our character and we can see in babies that some people appear to be born with different traits - some babies are easy to upset, some rarely cry, some never seem to be comfortable. However, we can work on state-alteration to a point where we shift our general personality/cognitive traits.

Back to lucidity. What is the Thing we can say is most likely the number-one characteristic of lucid dreamers? Well, think about the difference between a regular dream and a lucid dream (if you've had lucid dreams). In regular dreams we are being reactive. Things are happening and we are trying our best to deal with these events - usually threatening events. Being late, being lost, falling, being chased, showing up naked. Because we do not realize it is a dream, the events feel urgent and there is little opportunity to consider what we would want to do if we didn't have to handle all of this mess. Now, in a lucid dream, we may still experience the thematic structure of typical dreams (we are still dreaming, after all) but we have the opportunity to realize that this is Our creation. It's not like we have to consciously manifest every speck of dust in a lucid dream (most dream-content happens automatically, lucid or not). The thing is that we can use our Volition while lucid. Volition, AKA Willpower, is the feeling that we have a choice in how we behave. Without the sense of Volition, we feel like cogs in a machine, helpless but to react to forces out of our control. When we do feel like we have a say in the direction of our own lives and we act consciously towards these ends, then our Willpower is being flexed (and strengthened). Instead of merely reacting to the (dream) World, we can be proactive and purposeful. When the dream depicts a monster chasing you or the boss yelling at you - if you are lucid - you can walk away, or body-slam the boss, or tell the boss politely you will no longer be needing their services, or...just fly away and bust right through the ceiling.

When we act purposefully, in a goal-oriented manner, we will still come upon obstacles. The World does not stop spinning just because we have plans. Volition is closely related to perseverance. When we are working towards a goal over a stretch of time and repeated blockades get in our way (and we keep handling these without losing track of our destination), this is referred to as Grit. It is not enough to say "I want this and I will work for it;" it is only when we feel like we have a choice and we choose the harder option that we are employing Willpower. It does not take Volition to do things as you have always done them. It does not take Volition to take the smoother path now when you know the rougher path will be more rewarding down the road. Volition requires planning and higher executive function. High-grade Volition is made possible, in part, by the circuits in the frontal brain lobes - the same areas normally deactivated in dreams. This is why I say there are two prerequisites for lucid dreaming: 1. A strong REM-activation, and 2. The ability to think critically about the dream environment and what is happening in the Now. The latter prereq parallels Volition because, to maintain lucidity, we need to understand that we have a choice to be reactive to the dream environment or to act proactively. We can be lucid and pretty much just follow the dream as it unfolds without imposing much direction, but without realizing our options we will be pulled back into a more primitive cognitive state.


And finally, the stage has been set for introducing the term Locus of Control. I believe that this is a key to lucid dream induction. Locus of Control, or LOC, refers to whom or what is calling the shots. Consider a parent and child dynamic...the youngin' may find herself in a reality where every time they cry the parent tends to them - LOC is in the child's hands. When they want something, they believe that they can manifest it. But what if the parent only tends to the child when the parent wants to, regardless of whether the youngin' is asking for attention or not? In this case LOC appears to be absent in the child - but this would be from an outside perspective. The child will keep crying when it needs help and she will smile when she is happy, but for some time she may not embody the belief that Life is completely out of their control. However, as we age and experience Life we may repeatedly get the message that what happens to us is not our call. The World decides our fate. Or our employer, our government, Zeus. Whoever or whatever, but not us. Or, we may learn that we are in fact powerful beings with the ability to decide how our reality will unfold (within reason). The former example may be in part shaped by genetic predisposition, and/or by what is called learned helplessness. If life keeps knocking you down and you never receive positive reinforcement, at some point you may decide to just stay on the floor.


The classic example of learned-helplessness: Elephants learn as babies that they are too weak to escape a rope tying their leg to a stake in the ground. This becomes so ingrained that they never think to re-test this "fact" when they get big and powerful.

LOC - the sense of whether you control your Life or outside influences control your Life - can make all of the difference between whether or not you even attempt to climb that hill. Whatever your hill may be. Of course, some practicality is necessary here. You cannot be in control of everything. You have to pay taxes. You cannot walk through walls, or defy gravity. Usually. And that is the challenge of lucidity. Let's say you succeed at a lucid dream induction attempt and you manage to stabilize your dream-body to avoid immediately waking up from the excitement. For many people the challenges continue. How do you reconcile the ideas that yes, this is your dream and you can do unusual things in here, AND, even though every time you have ever jumped off of the ground you came back down a moment later, but now you should be able to fly? Now you have to flex a sense of LOC which is not normally possible...not among your realistic options in waking life. Well, for one thing, it helps to simply have (and strengthen) a sense of LOC which reads like "I have the ability to seek and achieve my goals no matter what is hurled at me." LOC can be developed just like Willpower can be built-up. Through practice. Through effort. Having a coach or mentor definitely can help. Who is writing the script of your life? Is it your parents, or rather, the impressions they stamped into your mind and body as a child? Is it your friends, or your enemies? Of course we are influenced, for better or worse, by every experience we ever have. But when you believe that you yourself are the architect of your own destiny many doors become open to you. Doors which seemed welded shut. When the LOC is perceived to emanate from inside your own being rather than as an imposition from the outside, you may tackle goals which you wouldn't even dare attempt otherwise, and you may display a Grit which juggernauts through every temporary obstacle.


Want to become more proficient at lucid dreaming? Develop a self-centered LOC. Accept the truth that, although you cannot shape every outcome, you have more potential inside of you than even you can currently comprehend. This requires practice and work; seeking the guidance of those who have gone before you can be a huge help, too. If you believe in a personal deity and hold to the idea that God calls every shot - this is not necessarily in conflict to fostering a strong and healthy LOC...turns out that when imaged through brain-scans, every time we think about God's characteristics or what God thinks or God wants, the same parts of our brain light up as would if we were thinking about what our characteristics are, what we want. So...what do you want?